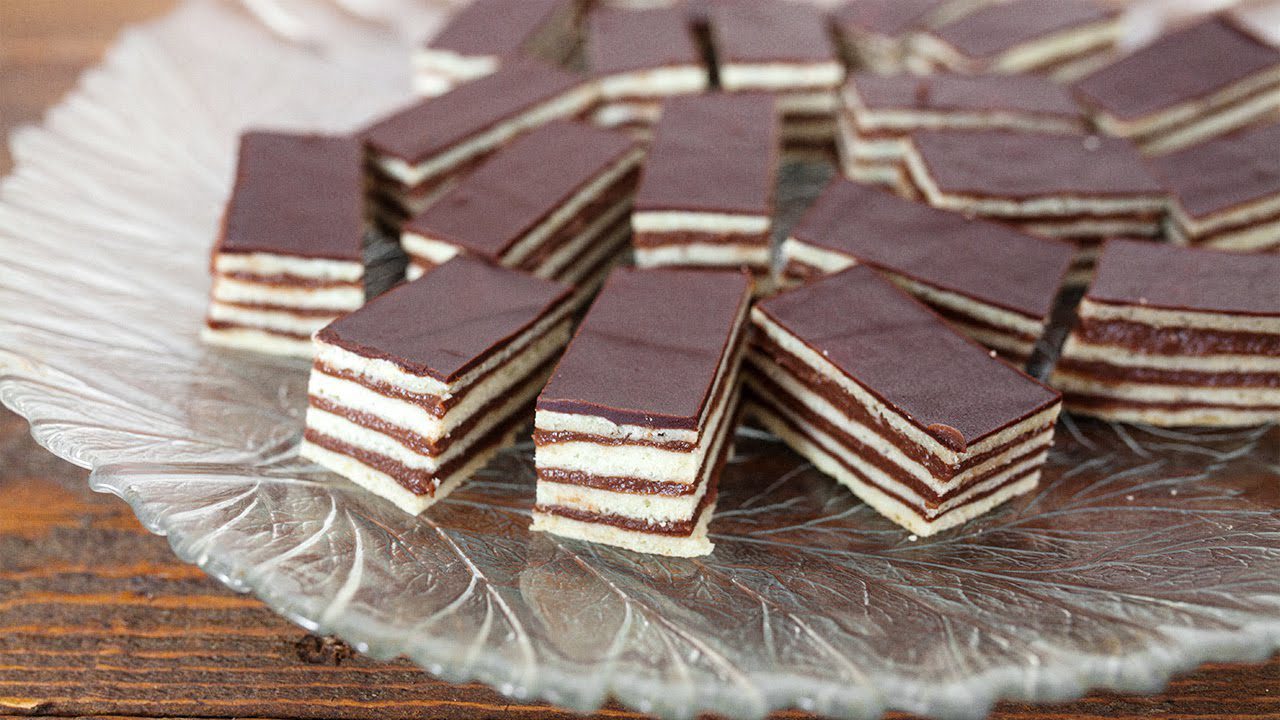 Valentine's Day Recipe: Madjarica
Looking for something chocolate and tasty for Valentine's Day? We love madjarica, a Croatian chocolate layer cake full of flavor. Madjarica translates to "Hungarian cake" and is very popular throughout continental Croatia. Most families have their own recipes for this semi-challenging cake, but after that hard work, you'll fall in love with madjarica on the first bite. We borrowed ours from Honest Cooking.
Ingredients
Cake Layers/Crust
21.1 oz (600 g) all-purpose flour
2 egg whites
6.3 oz (180 g) sour cream
1 tsp baking powder
6.3 oz (180 g) sugar
6.3 oz (180 g) butter
Filling
4 cups (1 l) milk
5 tbsp all-purpose flour
5 tbsp cocoa powder
1 tsp vanilla extract
7 oz (200 g) sugar
1.7 oz (50 g) dark chocolate
6.3 oz (180 g) butter
1 tbsp rum
Glaze
3.5 oz (100 g) dark chocolate
3 tbsp oil
1.7 oz (50 g) butter
Instructions
Prepare the filling first. Combine the milk with the sugar and vanilla in a sauce pot until it boils. Separate one part of milk and whisk it with cocoa and flour. Add the mixture to the boiling milk. Add chocolate and cook, stirring constantly, until it thickens. Remove from heat and stir in butter and rum immediately. Cover with plastic wrap and let cool completely.
For the cake layers, make the dough. Beat butter with sugar, egg whites, and sour cream until fluffy. Add sifted flour and baking powder and knead into a dough. Separate it into six equal parts and roll it out into rectangles, between two sheets of parchment paper. Roll it out as thin as possible and transfer, together with the bottom parchment paper onto a rectangle baking tray.
Preheat oven to 356 F (180 C). Bake layers separately for 8 minutes. Let them cool.
For the glaze, melt chocolate with butter and oil.
Assemble the cake: place the first layer on a baking tray and spread one part of the filling evenly over it. Cover with the second layer and alternate until you finish. You need to end with the dough layer. Pour hot chocolate glaze over it and leave the cake in the fridge overnight.
The next day, cut into small rectangles and serve. Živjeli!