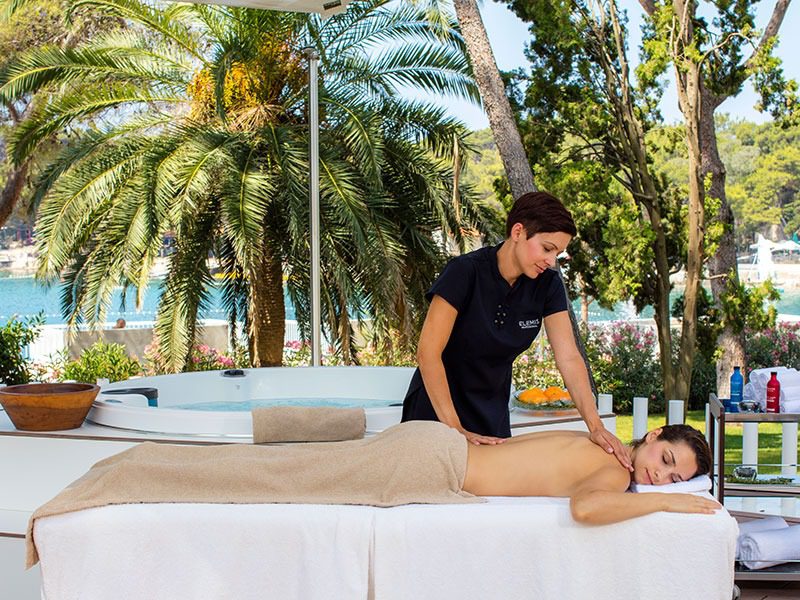 Rejuvenation Croatian Style
Reflect, relax, and rejuvenate – the important steps everyone needs to take to maintain one's wellbeing. Your Croatian vacation is a perfect time to include some healing and relaxation procedures to recharge and invigorate. What better way to achieve ultimate relaxation than with a spa day? Let's take a look at some of the best spa facilities in Croatia.
Spend a day in Elizabeth Taylor's shoes at Hotel Excelsior in Dubrovnik:
A mix of Finnish saunas, freshwater pools, and Roman baths will put you in a state of ultimate relaxation. This hotel reflects the elegance and pure bliss of each one of its customers, including Elizabeth Taylor. With heated deck chairs, Jacuzzis, and treatment packages to suit a king or queen, you will never want to leave. After your spa day, you can enjoy a much-deserved beverage at the bar, followed by a delicious meal at the on-site restaurant.
Renew Your Energy At Istarske Toplice:
Istarske Toplice is located minutes away from the Slovenian border in the central part of Istria. This wellness resort is world-renowned for incorporating mud treatments with healing thermal water procedures. The healing water treats dermatological issues as well as sinusitis and other ailments. There are over 250 rooms located at this resort which also features a restaurant. All you need to focus on is rejuvenating your mind, body, and soul.
Rejuvenate at Hotel Lone in Rovinj:
Hotel Lone is a gorgeous hotel and spa located seaside in the town of Rovinj. This beautiful spa center is located in the forest, but it's only minutes away from the city center. This spa offers more than massages; you can enjoy an oceanside mud wrap followed by a facial or a foot reflexology treatment. This wellness experience is worth a stay in Rovinj. Spend the night and use the day to pamper yourself before the rest of your journey!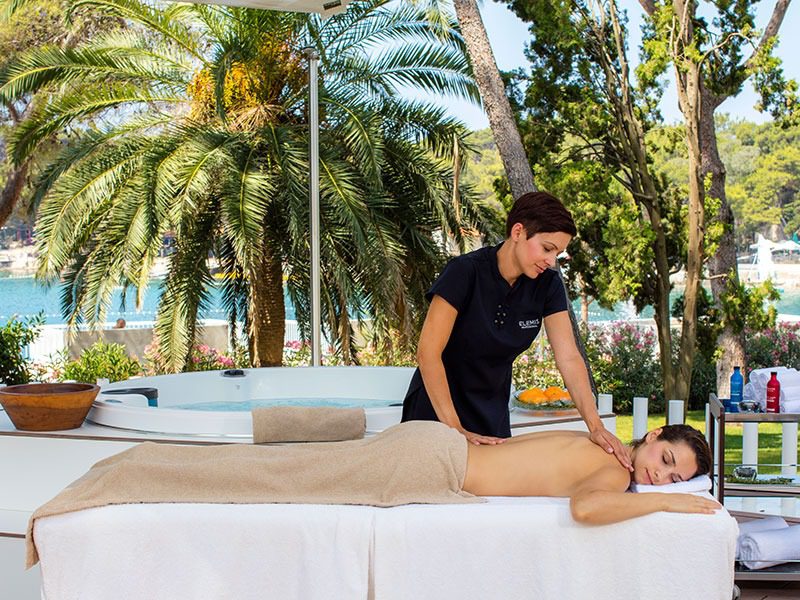 Kick your shoes off at Krapinske Toplice:
Krapinske Toplice offers the perfect weekend getaway for you and your loved one. This wellness center is located 45 minutes northwest of Zagreb. From waterslides to thermal spas surrounded by hills of Croatian Zagorje, this place is pure tranquility. Pack your bags because the hotel here is beautiful with plenty of options to keep you going for the whole weekend. Krapinske Toplice is rated as one of the top ten best quality thermal pools in Europe. Delicious gastronomy is highly rated and is nearby in the on-site restaurant. Croatian chef, Mislava Bozic knows the way to your heart.
Let your Travel Specialist know if you want to include a relaxing spa day in your itinerary!