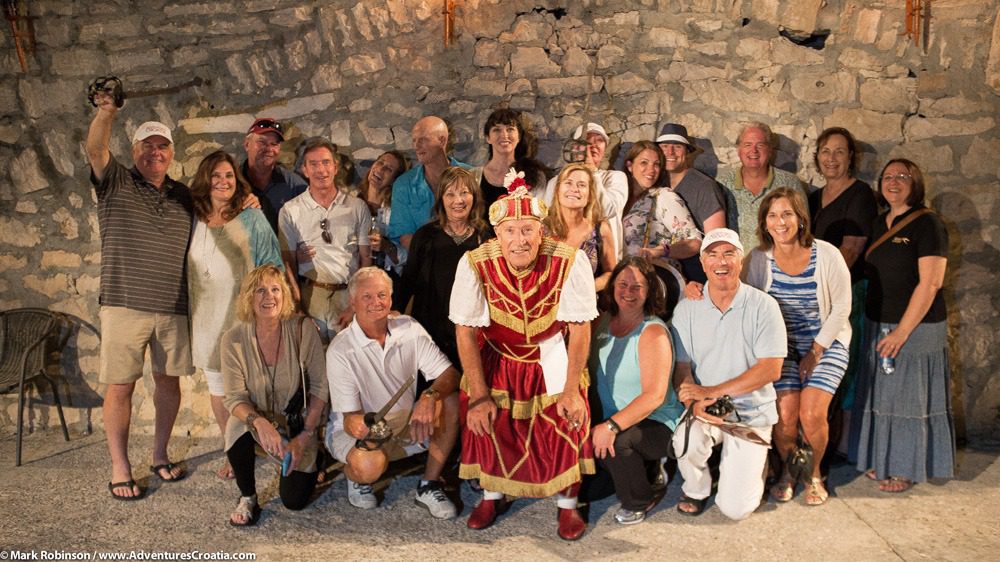 Choose Your Own Small Group Adventure
With the travel season in Croatia approaching quickly, we're noticing a trend with our travelers and in the travel space: small group tours. Whether you and your travel partners want to meet new people or you're traveling solo, our small group tours are a perfect way to travel through Croatia. We don't use large tour buses or pack 200 people on one ship – we cap our trips at 38 people, so you'll have an intimate and authentic experience no matter which of our small group tours you choose.
Looking for a fast-paced, adventurous, and luxurious cruise? Look no further than our Ultimate Island Hopping Adventure! With our exclusive trip, you will experience the best of Croatia on a beautiful new ship. Bond with your group over Croatian wine, eat authentic cuisine, watch beautiful sunsets aboard the ship, and enjoy activities you won't find anywhere else.
If being on land is more your style, our Spring Insider's Secret tour is an excellent way to explore Croatia. With gorgeous hotels, private drivers, and an expert local guide, this trip is perfect for those who crave a very intimate look at a beautiful country. With a maximum of 12 people, you'll make lifelong friends and be able to explore a part of Croatia that's usually reserved for locals. Become an Adventures Croatia Insider today!
We love Croatia in Autumn, and we think you would too on our Autumn in Croatia small group tour. Set for the end of September, this group tour features popular Croatian destinations without the hustle and bustle of the high-tourist season. Explore ancient cities, kayak in the crystal clear sea, and taste unique Croatian cuisine, all with privately guided tours and transfers.
Traveling with a small group is a fantastic way to explore a new country and meet like-minded travelers. Call us to book your small group journey today!