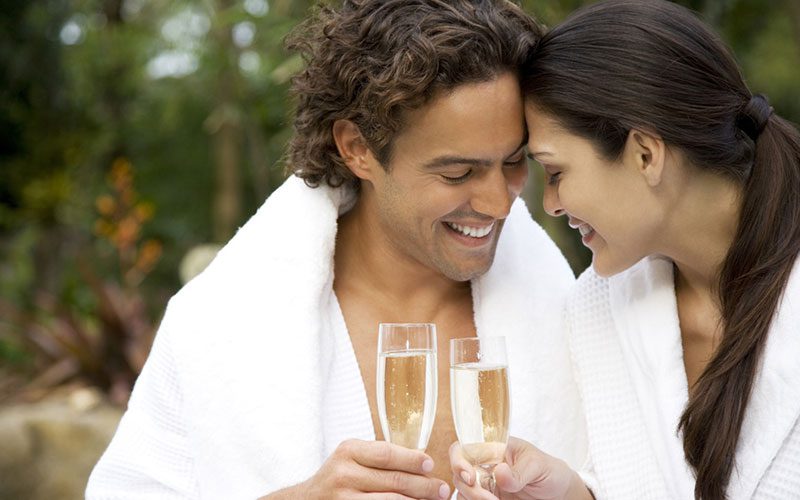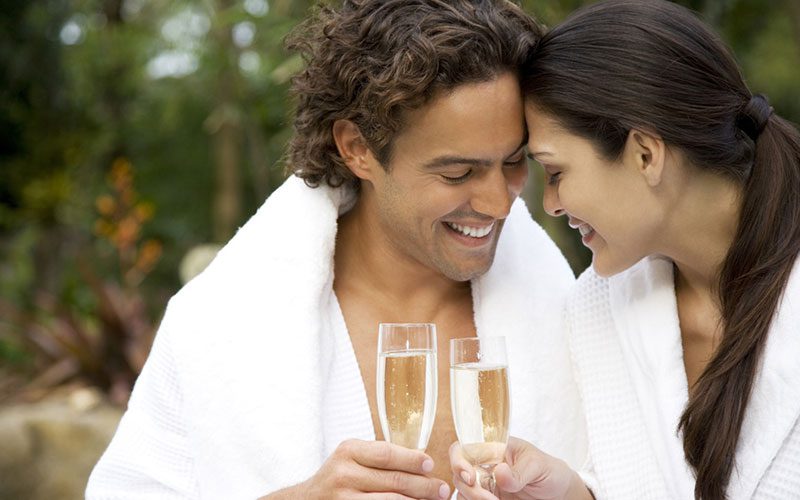 10 Romantic Things to Do on Your Vacation in Croatia
Whether you're traveling on a honeymoon, getaway for two or even as part of a bigger group with your significant other, you will find that Croatia offers a myriad of scenarios to make your vacation very memorable and romantic. Get lost in beautiful seaside towns, swim in azure waters of the Adriatic, indulge in gourmet local cuisine and local wines and mingle with friendly locals. Go on a sunset sailing tour with dinner or a multi-day island hopping adventure in Dalmatia. Here are just 10 of the hundreds of romantic and exclusive experiences we can create:
Explore the Splendor of Dubrovnik
Dubrovnik's old town is one of the most beautiful walled Medieval cities in Europe. Dubrovnik has been a popular period backdrop for the popular television series Game of Thrones and The Borgias. Stroll the cobbled streets, Baroque mansions and piazzas holding hands and dining at our designated hot-spots – your partner will be impressed, guaranteed!
Picnic on the Island of Lokrum
Pack a picnic and head to the small island of Lokrum which is 600 meters off the sea shore of Dubrovnik. The serene shore has mesmerizing sapphire water, lush greenery and a Benedictine monastery to explore.
A Sundowner by the Sea
At the end of the day, enjoy cocktails in the romantic bar nestled in Dubrovnik's cliff as you watch the sun swallowed into the Adriatic.

Local Fare on the Island of Pag
The working winery on Pag that also makes fresh salty sheep cheese is a must stop. Enjoy a candlelit dinner of Sea Bass Carpaccio or monkfish in creamy tomato sauce. Delicious!
Enjoy the Local Wines
Croatian wines are becoming more recognized with local, regional and international accolades. Enjoy the ambiance at a small Hvar hotel where a lantern-lit terrace with live jazz performers who play while guests feast on Dalmatian delicatessen and partake in its weekly wine-tasting.
Soak up the Solitude on the Island of Mljet
Plan a day trip to Mljet, a wooded island reached by a 90-minute ferry from Dubrovnik. Serene nature sets the stage for a beautiful romantic walk.
Live Like a Local in Veli Varoš
The mesmerizing neighborhood of Veli Varoš (near Split) is a jumble of winding lanes, peaceful squares, and stone cottages with beautiful flower gardens. Here you'll get a glimpse of everyday Croatian life with your loved one.
Connect with Nature at the Plitvice Lakes National Park
Spend a few hours or a few days connecting with nature at the Plitvice Lakes National Park. Whether hiking close to the raging waterfalls or bird watching for woodpecker or owl sightings, the Park is a special place for people who want to explore the exquisite nature of Croatia.
Savor Secret Coves Near Korcula on a Private Yacht
The 48 islets that make up the Korcula Archipelago are made up of rocky outcrops and forest-backed bays. Dive into the water for a swim and then dry off on the deck of a private yacht that allows you to explore the chain of unspoiled sea-beaches.
Adventure into Montenegro
Extend your vacation into neighboring Montenegro. The jagged coastline and soaring peaks hide its historic villages and pristine lakes.
Summary
Croatia has something for the adventurers, the wine lovers, the foodies, those craving a local cultural connection and people who want to enjoy themselves in beautiful surroundings. This is truly a location for year-round romance. For the ultimate honeymoon and our signature custom romantic itinerary – please connect with us. We can help you plan the most romantic and unforgettable vacation, holiday or honeymoon!