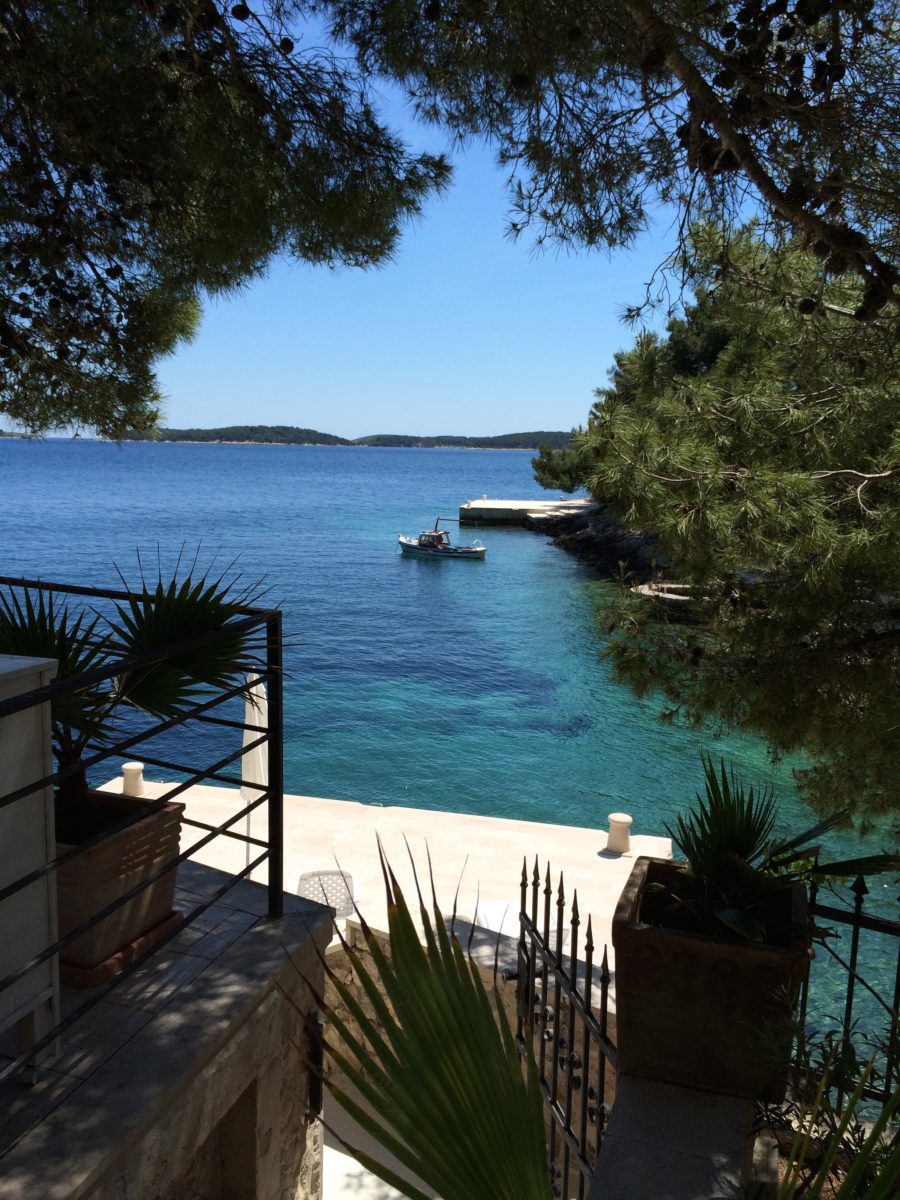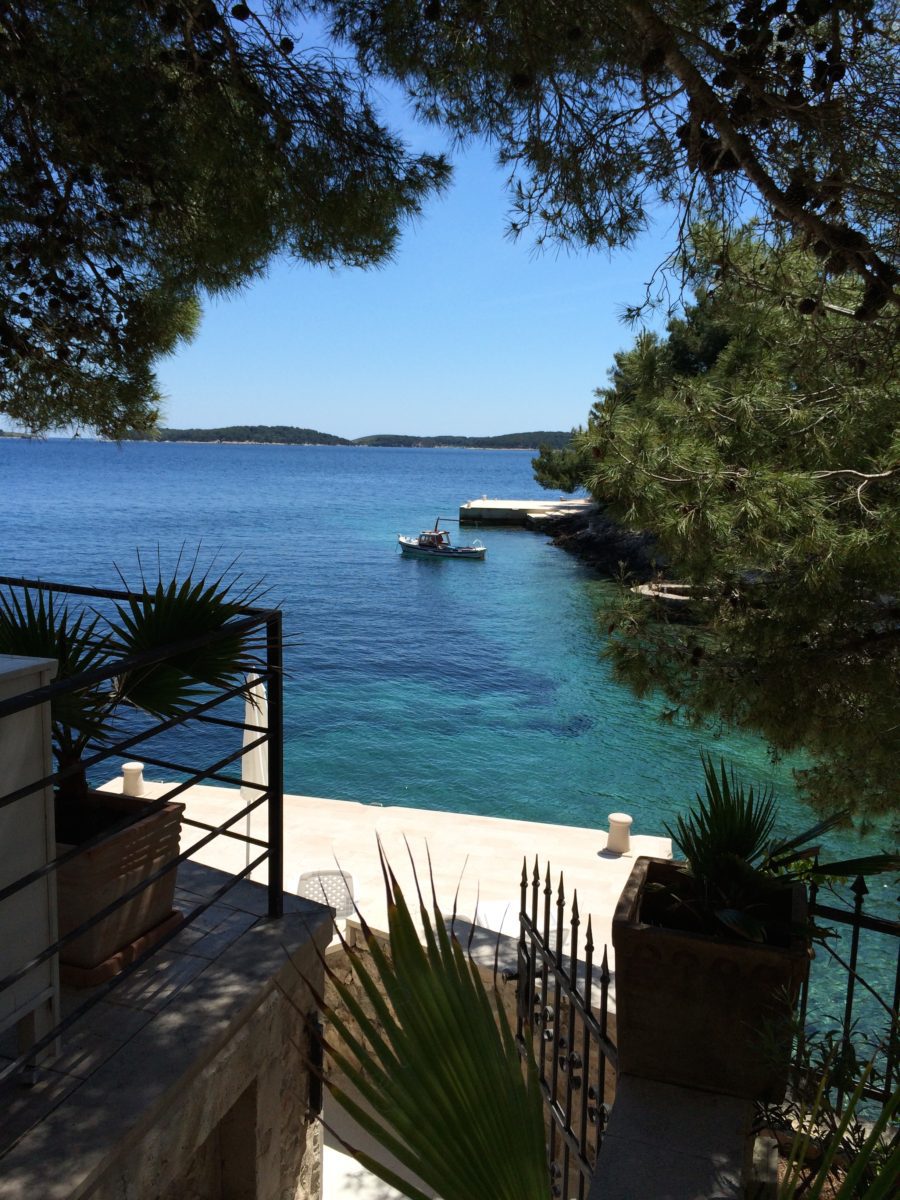 Villa Life on the Croatian Adriatic Sea
Last spring, We rented a villa on an island with a few friends and really relaxed for that period.
Located on the sea, the home had a pier that was super convenient for traveling by sea.
We swam in the crystalline waters, enjoyed looking out over the beautiful situation, drank wonderful local wines, and slept soundly on the quiet cove at night.
The nearby town was as close by water taxi as it was by road, and we employed both methods of transportation to visit historic structures, fine dining, art galleries and shopping.  A water taxi took us to another nearby island for more secluded coves and a casual beachside lunch.
One day, a local chef came to the villa and prepared the freshest, locally sourced, and delicious octopus salad, seafood risotto, and beautiful fish.  It surely was convenient to have a little nap right there after the fabulous meal with wine.
I know why it's called "the good life" – and even though we only stayed for a few days, it indeed became part of my good life!