New Year, New Ways to Travel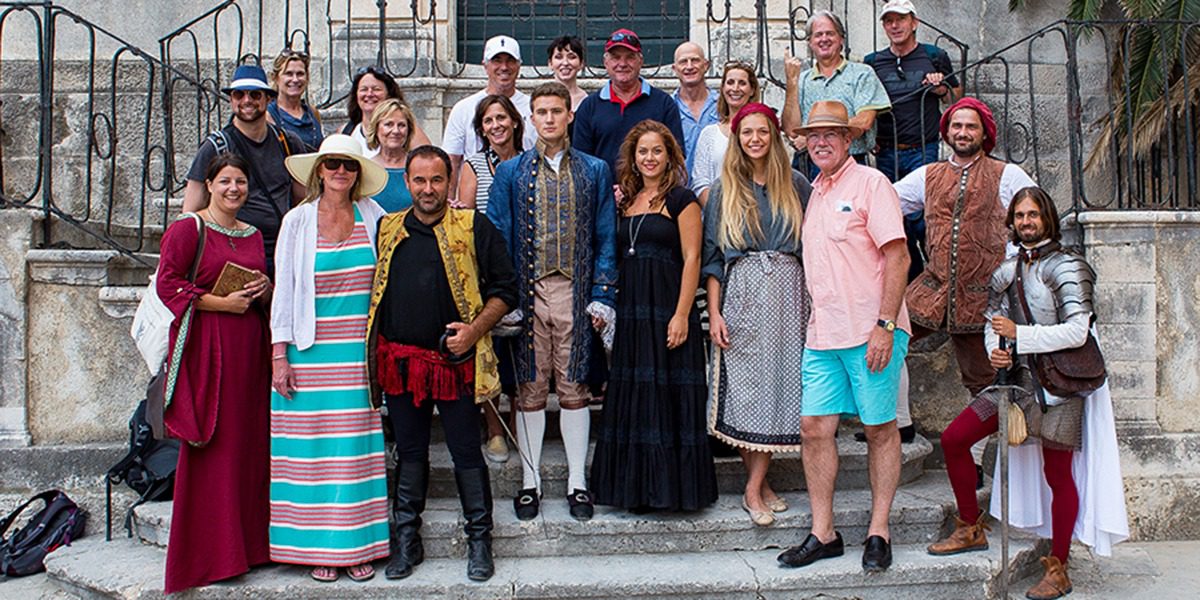 Happy 2018! With a new year comes new ways to travel. The old type of vacations focused a hop-on/hop-off bus with a pre-recorded narration and a quick drive-by of the landmarks. Today's way of travel focuses on experiences and genuine engagement while on holiday – Adventures Croatia's forte.
Our custom itineraries immerse you into the local culture based on your interests. You're not just taking pictures for a scrapbook; you're making lifelong memories. Dive right into the Croatian and European lifestyle with our world-class, exclusive experiences rife with adventure, history, and authenticity.
Eating like a local is one of our preferred ways to experience the culture. Our incredibly knowledgeable guides and staff will recommend local cafes and hidden gems so you can blend into the area and have some of the best meals of your life. Foodies beware – you might fall in love with Croatia and never go home! We have excellent hands-on activities that combine adventure with food. Taste oysters harvested directly from the sea; sip on wine from grapes freshly picked off the vine; hunt for delicious truffles with local guides; make a meal with recipes from our guides' bakas (grandmothers) – the choice is yours!
Adventures Croatia doesn't want you to miss out on the landmarks, but we do it differently than others. You'll always have local guides who are friendly and treat you like family. You'll get a taste of what it's like to be in Croatia, a country with a rich and varied history. Don't worry – you'll see the top landmarks too! But instead of an impersonal recorded bus tour, you'll walk through cities with a local guide.
Traveling is an adventure, but losing your credit card or encountering unexpected weather isn't the adventure you planned for. We have an expert, on-the-ground team who manages your entire experience from landing to takeoff, so you relax and enjoy the trip without stress. Leave the worrying (and problem-solving) to us while you continue on your trip-of-a-lifetime.
Cookie-cutter, impersonal tours are the travel itineraries of the past. In this new year, try a genuine way of traveling. Experiential and immersive travel is our specialty, and we want you to join the party!