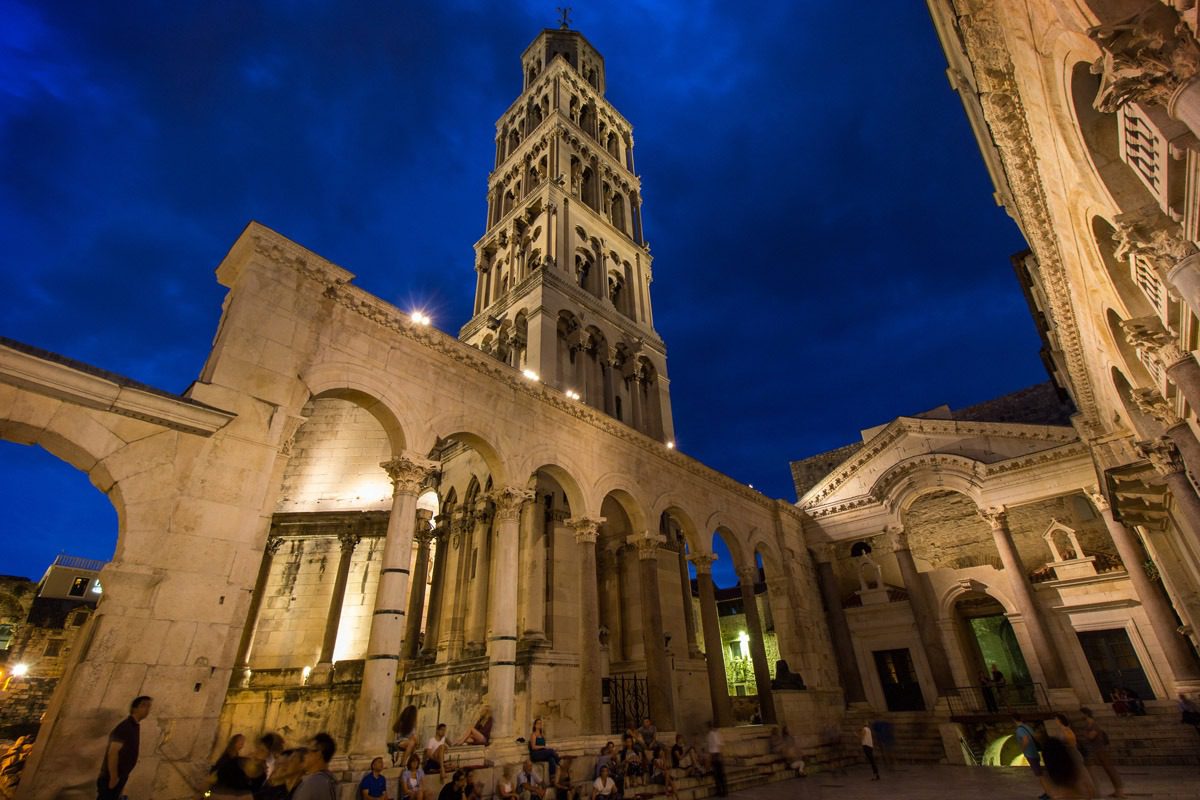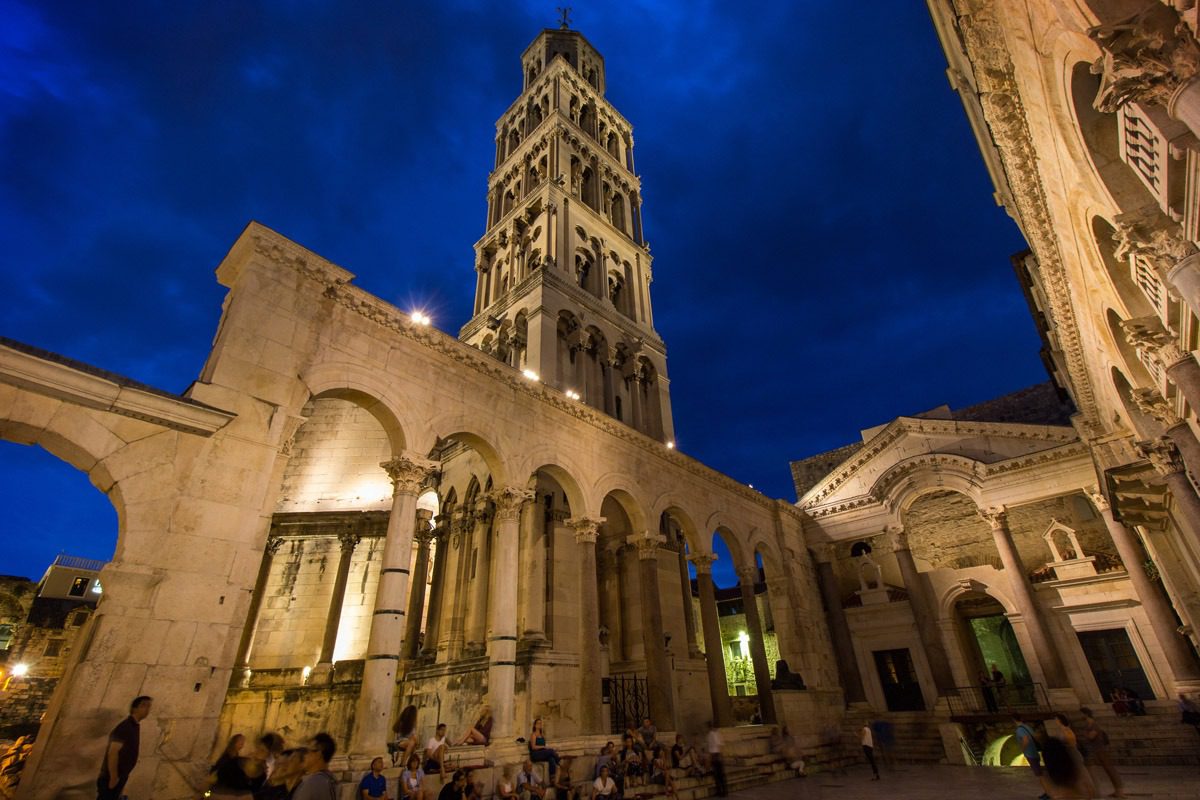 Diocletian's Palace
Diocletian's Palace is a must see attraction in Split. Diocletian's Palace is one of the most significant structures located in the Old Town of Split, Croatia. It was constructed for the Roman Emperor Diocletian in the 4th Century in 305 AD as it was part of Roman territory back then. He voluntarily gave up the throne of the Roman Empire and had built this palace for his retirement. It was used for various purposes throughout the years. It was his residence but also a base for the Roman Military. It was also used for religious ceremonies and legal courts as well.
At one time, Diocletian's Palace was extremely opulent and the center of palace life, but Diocletian's Palace actually resembles more of a fortress. It has towers extruding from the Western, Northern, and Eastern facades. This rectangular Palace is beautifully designed and is an impressive architectural work of art. As you can tell, Diocletian fancied luxury and the gates of the Palace were made out of gold and silver along with bronze and iron. At every wall, you walk through an exquisite gate that would lead you into the main courtyard.
Diocletian's Palace forms the Old Town of Split and houses numerous buildings, businesses, cafes, and homes. The Palace is a beautiful place to walk around and enjoy the sites. It is especially spectacular at night when it's lit up. You can hear music coming from the Palace with beautiful lights beaming around the Old Town. Stop by the Split's City Museum and if you are an art-lover, stroll to Split's Art Gallery that features beautiful pieces of art.
For those nature seekers, Split is on the Adriatic Sea therefore, there are many beaches and beautiful places to walk around and explore the nature. One amazing lookout point not to be missed is Marjan Hill. Marjan Hill is the perfect getaway to relax and take in the different views of Split and the Palace from a higher level and away from the bustling city life.